Atom User Reviews for The Predator
POPULAR TAGS
#actionpacked
#t-mobile
#hilarious
#intense
#great
#greatcast
#greatvisualfx
#epic
#mustseebro
#mustsee
#justokay
#lol
#seeingitagain
#surprising
#datenight
#predictable
#notmyfave
#blockbuster
#clever
#cliché
I can't believe someone said this is the best Predator yet. This is a terrible movie! The visual effects were great. The cast is ok. The story is terrible. The comedy is out of place. Just a really terrible movie. I was shaking my head at the end thinking "how am I going to make it through this". Just bad! Why are all of the Predator movies so bad compared to the first one? This is a rental at best. I saw it at an IMAX. That helped a lot making this POS somewhat enjoyable.
So glad I didn't spend $11 on this so thank you T-mobile. This movie was incoherent, sloppy writing, not that great editing and tried to hard to be funny with and edge and feel face flat in the dirt. Everyone makes obviously terrible decisions for the absolutely wrong reason all in a bid to help the story along. The movie felt rushed and half baked. It had way too much humor that didn't always land or really make sense as to why it was trying so hard. I really do want my money back. Shane black is great at "kiss kiss bang bang" type of action comedy and that's what he tried to do here and failed woefully!!!
This movie was garbage. The people who made this movie did not understand the Predator concept and property. Thry turned this iconic magnificent monster into an unoriginal uninspired joke. Terrible script and enormous disappointment.
Awesome movie , and pretty funny lol . Definitely recommend you see the movie . Since I have T-Mobile they hooked us up with cheap tickets for customer appreciation. If you don't have T-Mobile , you definitely should get with them . They take care of their customers. Going on 3yrs with them , but again Epic movie !!!!!
I really feel like I want my $4 back. Smh
Honestly best movie I've seen in a while
it was pretty disappointing
It was good but it felt like there was something missing and that it went against a lot of what we already know about the Predators.
LOVE THE MOVIE SO MUCH CAN WATCH THAT OVER N OVER AGAIN
The story was all over the place the cast did an amazing job but the plot had too many holes and the ending was just eh and made me feel betrayed
this movie was extremely entertaining Actionpacked a great visual effects Rotten Tomatoes should give this movie and grade percentage cuz it's really really good
Nice after work treat today with a ticket deal from T-Mobile. Went into it not expecting anything epic, but it was an entertaining escape. Good for those who enjoy action sci-fi with some comedy. It was good, but like many movies, there were things that could be improved. Fun time for Predator fans that explores the Predator mythos.
Al principio me dio sueño porque no la vi tan interesante... pero despues me dio frio pero lo demas estubo OK de la movie!! Fue algo funny pero al fin solo pague $4 Gracias a #T-Mobile Tuesday👍🏻😎
It did not live up to Predator movies of the past. To me it was more like "Predator meets the Three Stooges." It was fun and had a number of funny moments but as a whole the movie lacked the punch that I wanted.
the movie was the third best predator in my opinion.
Have not been to a movie in a long time and this movie proved what I have been missing.
The jungle battle was absolutely fantastic. It was so intense. Loved it.
Funny dialog but mediocre movie.
Great Action, but the story is all over the place.
saw it with a cheap ticket and still felt like it wasn't worth it. Save your money.
great and funny told the family and friends to go see it.
What are you waiting for? Go see it.
Would go and see again!😱😱
Got free movie tickets from Samsung and like everyone said, happy we didn't spend actual money on it. it was good if you were going to see a comedy... but all of us expected to see The Predator not a comedy. in that sense it was a huge fail. Very little tip fo with the actual Predators , their technology and hunting and fighting style like in years past , and concentrated more on the lame plot with the actors. I honestly think I walked away knowing more about the main characters son than I learned about the aliens. Overall we were disappointed but gave us something to do for date night and the tickets were free. I wouldn't advise spending money on it though
Going to be a great movie I'm a fan
cant wait for Maj. Dutch s cameo..
wanted something better but eh
This was just an okay movie. They have evolved the movie and the Predator. We'll see what the next movie brings.
the first two acts were good. towards the end I didn't know how to feel about the film.
Watch it, it worths your time and money
Poor directing, acting - it is more like a comedy.
Looking forward to another one with Arnold Schwarzenegger
A good bad movie. one liners for days, corny characters, but action packed
It was okay. Not the best Predator movie I've seen. But definitely not horrible.
Kinda cheesy but it's good
Profanity used by minor was unnecessary.
So much potential and it became a B-rated movie just like that.
Metacritic
Tongue firmly in cheek and sporting a taste for blood, The Predator has some nasty down-and-dirty pleasures, but director Shane Black can't entirely reconcile his lightly self-mocking tone with the film's muscular B-movie action.
Tim Grierson
Screen Daily
While the other Predator films tried to remain dark and tense, tossing in a decent one-liner here or there, Black's movie is so cleverly over-the-top that it's easy and pleasurable enough to watch, though never exactly scary or suspenseful.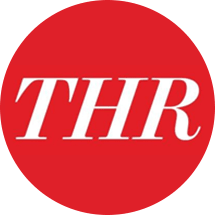 Jordan Mintzer
The Hollywood Reporter