Atom User Reviews for The Hitman's Bodyguard
POPULAR TAGS
#action
#funny
#entertaining
#hilarious
#fun
#great
#violent
#lol
#epic
#bromance
#greatmovie
#awesome
#mustseebro
#fantastic
#rofl
#clever
#original
#blockbuster
#surprising
#smart
Was not anticipqting this much humor! Really funny!
Good movie if you want a laugh and action.
Samuel and Ryan were great together.
It will keep you entertained for an hour and a half.
#deadpoolpulpfictionhumor
It's exactly what you expect it to be. amazing.
It was completely unexpected it was amazing !!
I haven't seen a movie that has made me laugh this much since Deadpool!😂
There's an after credits scene. Great movie!
awesome action comedy. Good storyline, a lil predictable in some scenes, but still a good watch. I had a blast and cried laughing.
Better movie than I expected.. Not your typical buddy movie. Definitely worth seeing. Didn't expect this many "laugh out loud" moments. Small outtake after the credits.
If you liked Deadpool, you'll like this one too!
Movie was A LOT better than I thought it was. Highly recommended
I enjoyed it and laughed a lot. The character building was good and interesting.
this movie takes the cake for comedy of the year so many wtf is Jackson gonna do next moments and omg Reynolds moments just all around Bulgaria and action packed
Those two need to do more movies together
Good movie but they didn't need to use all the colorful language
I was getting a hand job... that's how boring it was that i got hungry...
#hilarious #action-packed
the theatre kicked us out after 10 minutes when the audio cut off
i want a refund because the movie lost audio 20mins in and the theater could not fix it
didn't get to see it theater was cleared
I would have given better rating if not for one obnoxious donkey laughing the entire time
Really funny buddy flick.
Awesome action movie. Samuel L and Ryan need to make more movies together. We need Nick Fury and Deadpool to work together on something. It'll be rated R for a reason.
waste of time the only good part was when that fat girl farted in the corner. want money back
I think the trailer looked funnier then it actually was! It was an ok movie, kinda disappointed because ryan is usually sooo funny but this one didn't do it for me.
love the love. if bot for love the fighting, the killing the looking down the barrel and shooting into the ear hole, means nothing.
what a fantastic movie. Great date movie but don't bring the kids
what you expect from Hollywood. nothing original
Ryan Reynolds and Samuel L Jackson are the best duo ever!
Metacritic
The Hitman's Bodyguard is not the best movie of the summer, but it is easily its most pleasant surprise. An unapologetically violent and vulgar buddy action comedy, it updates the template set forth by Lethal Weapon and particularly Midnight Run for a new era.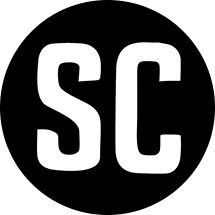 Hitman's Bodyguard offers more than enough shoot-'em-up to keep multiplex auds munching their popcorn, but sharper talents behind the camera might have made it considerably more enjoyable.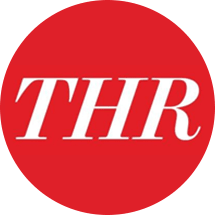 John DeFore
The Hollywood Reporter