Atom User Reviews for The Dawn Wall (2018)
POPULAR TAGS
#inspiring
#epic
#truestory
#intense
#mustsee
#mustseebro
#allthefeels
#greatvisualfx
#heartpounding
#amazing
#original
#great
#actionpacked
#awardbuzz
#seeingitagain
#terrifying
#familyfriendly
#datenight
#greatcast
#<3
Loved the movie from start to finish. It was great how they wove in the back stories. Sitting in the meadow watching the climbers on El Cap has always been one of my favorite things to do in Yosemite. After seeing this movie it will make it even more special to do.
You don't have to be a rock climbing fan to enjoy this amazing true story of conquering your dreams! Fantastic film, very engaging!
Film was not compatible with projection equipment in Hooksett, NH. Film was well made, but I drove over an hour to this theater to see a crappy quality projection. Big screen would have been nice, but I have better screen resolution on my iPad. Test your equipment before you sell tickets!
Great film. Now I want to reach the book Push too!
Beautifully inspiring! How it highlights not only the most ambitious of climbs and overcoming adversity, but also life and relationships really makes this hit on many levels. Very well done and an incredible story!
The movie was terrible quality was glitches and had green stripes along the whole movie. The whole movie. Hooksette imax honestly drove 1.5 hours to watch a horrible quality movie.
Gahhhh. I left feeling like Tommy and Kevin were amazing people and climbers. And so much more than a climbing movie!! Saw it twice in one week and will be purchasing the film when it gets released.
Make sure to stay after the credits there is another 20+ minutes of action. My husband climbed of few of the routes in his younger days that are shown in this film. I loved getting a better understanding of what he did and of course he loved it. We were both spellbound the entire film.
Tommy and Kevin put their all into this unfathomable project.
An amazing and inspiring in depth look at the hard and dedication it requires to achieve the impossible.
Makes me want to poop in a bag!
This story is a testament of the best in the human character.
I was excited to see this film 🎞 but had no idea how incredible Tommy's story was outside of the climbing 🧗‍♂️ 👏💪🤩 Such a fantastic film — everyone should see this movie 🍿
A masterpiece. Gripping throughout. A film about persistence, loyalty and achieving the impossible.
It feels like you're right there with Tommy and Kevin through their endeavors.
Where can I buy a copy??!!
It was so good. The movie shows what teamwork ,family and flat out determination can accomplish. Everybody should get.an opportunity to see it.
Great movie! Inspiring. Shows that hard work pays off!
Great story for all. Don't have to be a climber to like this one.
Amazing story! Inspiring to watch an 8 year obsession turn into a reality. Bravo to everyone involved!
thoroughly enjoyed this movie
Such an amazing story highlighting some of the best athletes on earth!
A must-see even for non-climbers.
Saw this four days after Free Solo, and didn't know if it would measure up, but it did in its own ways!
This doc film was SO well done. Incredibly inspiring. And what an amazing story I've never heard about!!! Just go see it.
I knew what happened beforehand and it still took me on an emotional journey with Tommy and Kevin.
Absolutely uplifting and awe inspiring! Lessons to apply to all walks of life! I gasped, laughed, cried and loved every single part. Thank you for sharing your journey and stories with us! I hope this movie will be released more broadly for others to enjoy.
Great-Started late-packed theatre not my favorite-
Wish I could see it again right away. Inspiring and often funny
Absolutely loved it! My jaw dropped like 3 times.
Great for climbers and non climbers a like.
I read the book and couldn't wait for the film. Was not disappointed. What Tommy and Kevin did will forever remain one of the most impossibly incredible feats in all of sports.
Mind blowing movie. From the feat accomplished to the story told, this movie was amazing. 10/10 would watch again.
Well made, with great human interest
Loved it - so inspiring, visually stunning, and humorous at the same time
Beautifully done and an epic story. If you aren't inspired I'm not sure you ever will be!
Even if you don't climb it's a must see!
Great movie. You know how it ends, but now you get to see how it happened along with the struggle and emotion.
Unbelievable crimps. Smoothest of the smooth, dancing up The Dawn Wall. Why haven't you seen it yet?
Good use of both older and newer footage to tell the story of an epic adventure.
So much more than a climbing story! I laughed, I cried, was on the edge of my seat (even though I knew the ending!). So many emotions, so many ups and downs, so inspirational. The reminder that life is often more about the pursuit of the goal than the accomplishment itself. A definite must see for anyone, not just for climbing fans for sure!
Fantastic. I'm in the middle of reading his memoir as well. Just an inspiring story and well done visuals.
Impressive mental strenght. Empowering!!!
If this doesn't inspire you to try hard, you're probably dead.
Amazing feat. Well-directed, filmed and produced story. Not just for rock-climbers, there's a message here for everyone
Metacritic
Stuffed with drama, both climbing-related and not.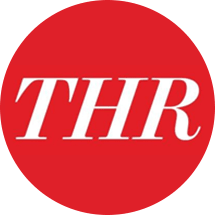 John DeFore
The Hollywood Reporter
It's the camerawork by director of photography Brett Lowell and cinematographer Corey Rich (along with many other contributors) that impresses the most here. Close-ups show just how precise and physically challenging the climbers' moves are.
Daniel Eagan
Film Journal International
While The Dawn Wall brings you up close to the miraculous feat of Caldwell and Jorgeson, the backstory (particularly of Caldwell) is just as amazing.