Atom User Reviews for Night School
POPULAR TAGS
#hilarious
#funny
#lol
#greatcast
#mustsee
#great
#datenight
#seeingitagain
#mustseebro
#funnyashell
#epic
#loveit
#inspiring
#clever
#familyfriendly
#original
#justokay
#smart
#leavekidsathome
#girlsnight
Not exactly what I thought it would be.
laught from the beginning to the end its must go see u want a good a laught this the movie to see
This was a really great feel good movie
I haven't laughed like this in a long time! I saw it with my husband and son, great for the whole family!
Truly funny with a great message
Very good move we double dated to it and we all enjoyed it. Everyone in the crowd was laughing!
Kevin Hart craps out yet another cinematic turd and brings Tiffany Haddish down with him this time. And there are 6 (!) credited writers for this painfully unfunny "comedy" about a bunch of socially inept losers attempting to get their GED. Do yourself a favor and rent "Summer School" instead.
I literally cried through the entire movie. It was hilarious!!!
movie is so funny. had everyone in theater laughing. plus educational about Dyslexia.
this definately made my weekend, i can't remember the last time I laughed that much! definately #seeingitagain
I was literally crying of laughter
This movie was hilarious Kevin Hart always bring it.. He is stupid funny and he work well with alot of people. Now everyone was funny and made that movie but I have to mostly give it to that teacher Tiffany Haddish She was the best!!! Lovin that girl she did her thing.
It was a funny movie. But the best parts were shown in the trailer.
it was funny and it had a great lesson about not giving up
Tiffany Haddish's role was better than expected! Great message too!
Halarious! Tiffany and Kevin are great together! so funny and a must see!
Loved it! Tiffany and Kevin were fantastic together.
Better Than The Oath, Much Better,
My two favorite, Kevin Hard & Tiffany Haddish. The two most funny people in one movie! Funniest movie ever!
I thought it was a good movie there
It's funny but not as funny as I thought it would be
This movie was funny but could have done without some sexual remarks
so hilarious and never a dull moment where you don't laugh your butt off!
Really great movie, it's real. Not one of those cliché movies with predictable screens and actions.
Great jokes and hilarious cast!
garbage story line, kevin hart was not funny, waste of time & money
Movie was not the funniest but it had a few funny parts
Have me on the floor lol !!
It had some funny parts. I might be a harder critic because I'm not a big fan of Kevin Hart.
Original and funny. The entire movie kept me laughing from start to finish!!
It is a funny movie but some of the humor is just plain dirty and teen boyish. Not my favorite kind of comedy. Definitely not a family movie. please don't take your children.
It had some funny moments but it was just okay to me.
No dull moment and great cast! Loved it!
My husband & I laughed throughout the movie!!
Better than I expected. Educational on learning disability
so funny definitely worth the watch
The trailer looked funny and I really like Hart and Haddish. The movie was more hilarious than I could ask for. My only question is... why isn't Haddish doing dramas? I think she could kill it in any genre.
it's a great feel-good movie without all the unnecessary profanity the black filmmakers seem to think is necessary to make it funny. I enjoyed it. Thank you very much.
a must see if you want a laugh!!
This movie had a lot of good, famous actors in it. It had some corny moments, but I overall liked it! Worth the watch.
This Movie Was Very Funny
It's a fun, and hilarious movie. One of Kevin Hart's best films. It reminds me a lot of Adam Sandler's plot lines where a guy starts from nothing and wins everything in the end. I give this 4 stars because it is funny, and I've always liked this style of movie.
Great movie and we couldn't stop laughing
This was hilarious Tiffany Haddish and Kevin Hart are fools in this movie. Lol learning herpes poor Teddy
This movie was absolutely funny! I wasn't ready!
Not as funny as they made it look
great way to talk about learning disabilities
Great date night movie...
Funny. Stupid humor. Can't go wrong with Kevin Hart.
Pretty funny. Lost of the bigger laughs were in the trailer, but there are definitely other worthy LOL moments.
It was okay. There are alot not funny jokes in the movie. But it was okay
Metacritic
Night School has a lot to learn about how to live up to its potential, but it squeaks out a passing grade in the end.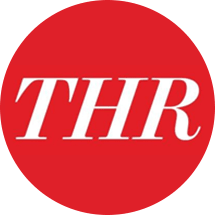 John DeFore
The Hollywood Reporter
Positively amusing, Night School assures Tiffany Haddish's lift-off into comedic stardom, continues to sell Kevin Hart's trademark persona and makes an outspoken case for supporting and encouraging individuals to accept their challenges and to work on moving forward.