Atom User Reviews for My Little Pony
POPULAR TAGS
#cute
#friendshipismagic
#fun
#adorable
#musical
#great
#amazing
#colorful
#<3
#epic
#mydaughterlovedit
#awesome
#funny
#lol
#clever
#mustseebro
#surprising
#brony
#predictable
#original
It was fun. The animation was really impressive, the musical numbers were really good and it was generally entertaining.
Great cast, fun-loving and sweet. This movie is 20% cooler! 🦄⚡
it was not quite what I had expected but it was enjoyable none the less. Though if you are used to the TV animation, it takes a while to adjust to the new style. Other than that, I would recommend it to all my bronies~
the only thing i will say....i understand its a kids movie but young kids (4 and under)should not be allowed in any movie after 9:30 or 10
7 year old loved it, 3 year old was bored at times but still enjoyed
I was disappointed that Starlight Glimmer snd Discord were not in the film. But it was fantastic regardless!
Actually surprised it was better than expected! Simple story to follow but some surprises thrown in there made it a great movie. And they're cute af.
Kids loved it...I suffered through until the end!
The villians were honestly the best characters in the movie. There was also too much singing.
Somewhat boring for parents, but there were a couple of innuendos for the grown ups too.
Really cute and the songs were really catchy
Definitely a kiddy film but WAY TOO MUCH singing! I thought I was watching a Disney film.
Way better than i thought it would be. my daughter loved it and it teaches good morals
Should of waited for the Netflix version
Like watching really colorful paint dry - to music! Really uninspired music.
They just put this movie out because little girls love the show and they knew it would probably be a big seller. But the movie was overall terrible. 0 stars. It was rushed
Have no idea why this is in theaters. Should've been direct to DVD. #ByTheNumbers
it is good if ypi want your kids ro be quiet bad if you actually liked the show. so much teasing of good established characters the new ones take a back se.at
Perfect Mommy and Daughter time flick
my grandbaby LOVED it she was dancing and singing
my 3 and 4 year olds loved it.
The animation was good, but I had a problem with how they treated the damaged unicorn in the end.
Daughter loved it (4yr old). I was able to sit thru without falling asleep somehow!
ok. not as great as the first two movies.
Wish she got her horn back
didnt go daughter went to hospital
it was okay. definitely not the epic movie I thought it would be
extremely boring movie and even my kids didn't like it.. Gawd
For really small audience... Like 2 years old. Even my 5 year old felt it was silly.
Best Nap I've taken this year!!!
Not even slightly geared for adults. This movie was made to sell toys. .
We were not able to see the whole movie due to the fire alarm going off.
My girls loved it! All that mattered...
There were actually a few parts that are scary but overall it was a cute movie. The kids enjoyed the movie.and that's what counts.
Take some beer or eat a brownie before entering.
Character development/ backstory could have been better for some characters that were not known previously but there were funny references for the grown-ups.
Metacritic
While the main characters appear to have been given a bit of Powerpuff Girl sass by screenwriters Meghan McCarthy, Rita Hsiao and Michael Vogel, it ultimately does little to goose the limited hand-drawn 2D animation.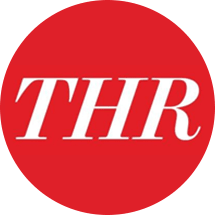 Michael Rechtshaffen
The Hollywood Reporter
My Little Pony: The Movie falls apart in the end because it resolves its conflict the way that conventional blockbusters do, and not in the way that My Little Pony does.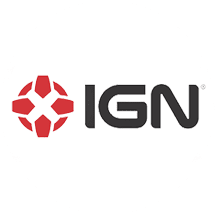 Yes, My Little Pony: The Movie, like its television predecessor, is all dressed up in bubbles and cupcakes and rainbows. But it's so jam-packed with rousing girl power, it passes the Bechdel Test with (literally) flying colors.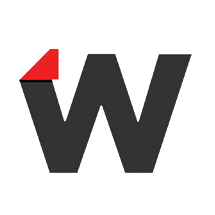 Elizabeth Weitzman
TheWrap