Atom User Reviews for Mirai (Premiere Event)
POPULAR TAGS
#familyfriendly
#mirai
#allthefeels
#original
#adorable
#fantasy
#great
#inspiring
#greatvisualfx
#clever
#mustsee
#<3
#surprising
#hilarious
#epic
#smart
#seeingitagain
#moving
#slow
#kidslovedit
Waste of my money for a dull kid's film
annoying protagonist with no payoff of plot
the trailer made the movie seem more exciting than it actually was. The plot and the lesson of the movie was very simple. I fell asleep after an hour of boredom.
Go in with an open mind. Beautiful animation.
My partner and I took our 7 and 10 year old sons and everyone loved Mirai. It was very relatable and touching. A sweet jaunt through parenthood and sibling hood. The rare movie that can have meaning for adults and children. I can see how some people would find it boring because it was a bit slower than a typical modern movie and it wasn't jam packed with action and flashing colors/lights. If that's what you're looking for, this movie might not be for you.
It might be a little slow for young children. The main character is a little boy, but it's really aimed at the parents in the audience.
As a new parent, I found this to be one of the most honest films about how it feels to be a parent. Great dialogue and evocative imagery.
Mirai is often heartwarming and relatably frustrating. It's a family friendly film, but I'd guess it would resonate more with outdoor looking back in childhood, people that can see themselves in a brat than kids themselves. The dialogue is occasionally a little too forward about its themes, but the voice acting is excellent and animation is great. The characters are endearing and, for what it's about, I don't think anyone has made anything that so successfully captured the conflict between ego and family.
definitely a movie to see if you have siblings
Since there wasn't really a plot, it wasn't very engaging and I found myself spacing out multiple times. I liked the latter part of the movie better though.
Beautiful thought provoking movie. If people cannot appreciate the plot, at least enjoy the beautiful animation. What is there to complain about?
Good , but not as good as his other films
Beautiful animation, transition scenes and perspective shots were awesome. Some scenes had some CGI animation, but it's wasn't very noticeable and didn't seem to take away from the film. Now the plot, it was an interesting idea and very relatable for anyone who has siblings or are parents. I like how the story was told from the child's perspective, and even though he was "whiny and a brat" that's how a lot of toddlers are and I feel like they didn't sugar coat it. What I hoped for though is that after visiting the past/future and learning lessons from family members Kun would have gone through some bigger changes. It felt like it wasn't until the very end he "changed" a little bit and seemed to get along a little better with Mirai. I think it would have been more powerful for his past/future experiences to have had a bigger impact on the present. Besides that though, I thought the film was very relatable, it really is hard to just suddenly get a sibling that changes household dynamics
I give it 5 stars because the movie does what it's supposed to do. It's a movie made for little kids and families or couples who are planning to have babies of their own. The movie has very beautiful art style like all of the directors movies have had. The main character is a whiny little kid but that's part of childhood which is what appealed to me because I can relate to that and the early conflicts between child and parents. It keeping it real with those situations and it made me feel younger. I wish they had spent more time in the future that's something I feel was left undone.
I appreciate the Director's vision of a timeless storyof family
This movie was so adorable and a must watch for children.
based on mamoru hosodas kids and family. its definitely his most adult themed movie so far. something only young adults and older would understand. really takes you back to your own chikdhood and vaptures the child's mindset very accuratly.
Best animated of the year I've seen so far.
This should return to movies next summer. Great family movie about family and growing up.
Didn't play out the way I expected but i still liked it
A very family friendly film that covers a wide perspective base surrounding a family and an only child dealing with the emotions of having a new sibling. The animation is fantastic with more CGI; however, the hand drawn elements are still a key focus. It's definitely worth a watch!
This was so much fun to watch with friends. We all loved it! We honestly didn't care that there wasn't muh of a plot, it kept us entertained through the whole movie and we couldn't ask anything more of it.
Great visuals, cinematography was on point, and characters were great fun. I just wish the story was paced better, and that the whimsical, fantasy elements didn't disjoint the real-world situations.
It was a movie made for parents.
wonderful film for those who'd like a magical, fun-filled family-centered drama.
I loved this! Very fun to watch. Insightful.
Loved the movie! Great art and effects! Amazing is an understatement!
Mamoru Hosoda writes and directs a sentimental and heart-warming tale of a growing family through the protagonist's eye, the eldest child of the family. Unlike its predecessors, Mirai lacks the inspirational element that Hosoda tends to instill in all his movies. However, what it lack at inspiring the audience to persevere, it gains at evoking an universal connection of family no matter the distance and throughout the ages. The visual and cinematographic details are astounding. I have seen a historical period photo of Yokohama, but I never imagined that I will see it come to life in my lifetime until I saw this movie. "[Those] little moments makes us who we are." -Mirai P.S.: Stay after the post-credit to watch a short interview of Mamoru Hosoda
Great movie that makes you think twice on how you act! I am personally moved by this film and would love for a sequel or something similar!!! Strongly recommended!
Decent...good imagery. Not a very compelling story. Decisively not Studio Ghibli.
This movie can only be described as wondrously weird. It's jumping into the imagination of a young child as he comes to terms with being a big brother laid out in the most creative, imaginative way possible. I'd give it one million stars if I could. Definitely a great watch(prepare to laugh a bunch). It's also great to take kids to so that's another plus for this masterpiece of a movie! Go watch in theaters if you still an but if not then try and snag it when it comes to DVD!
Was definitely not worth $12 to see, save your money and watch it at home. Has great animation and I love the art style, other than that I was falling asleep during the whole movie
Beautiful story and the effects were stunning.
Very cute movie! sadly, i missed the first 15 minutes of the movie, but it wasn't hard to guess what led up to what we came into the movie. I would recommend this movie to all fresh families to view the film together, especially for the firstborn to be able to grasp and maybe understand what they are probably going to get themselves into.
It took awhile to get into, but it was a lovely exploration of past, present and future and the stories that make up a family. It is marketed as a family movie, but I think there is more in it for adults than kids. KIds will like the antics, though, I think.
Not the most exciting. In fact, not very exciting at all. But I'm a natural Hosoda fan and a sucker for these types of stories; great visual production that tells a story about the nature of family.
This movie was amazing. A touching anime movie that brings real life and family into perspective. A fun adventure for the whole family.
Movie was not at all what I expected from the trailer. Very little (if any) action. Mostly slice-of-life with abstract fantasy (child's imagination) elements. Cute and sweet, but will not be everyone's cup of tea.
Took my 7 year old son to see it. Amazing film. Very immersive and felt realistic even though it was fantasy at times.
A very original film with a quite realistic protrayal of being a young child. Can be a bit scary for little ones near the end. But the fantasy sequences were beautifully done!
It had a slow beginning but towards the middle I was fully invested in this film.
Mamoru Hosoda is my favorite animated director if you love Hayao Miyazaki you'll definitely love Hosoda's work. Recommend Wolf Children and The Boy and The Beast.
Lot of folks missed the star cuz they were expecting trailers. I don't feel like they missed much though
If anything made my heart content from a film it was this one
Metacritic
The film's emotional arc is much like that of a child's temperament: capricious and stubborn, equally prone to flights of whimsy opposite episodes of over-dramatic tantrums. This isn't a criticism per say, but it's worth mentioning in light of how this quality of Mirai's storytelling may frustrate some audiences even as it endears itself to others.
Toussaint Egan
Paste Magazine
Hosoda has a lovely, light touch and leavens the proceedings with dry, well-observed humor.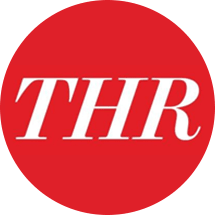 Leslie Felperin
The Hollywood Reporter
The latest anime from Mamoru Hosoda (The Girl Who Leapt Through Time) is a beguilingly sweet-natured little gem. The film balances spiralling flights of fancy with glinting observations on parenting and family dynamics.