Atom User Reviews for Lights Out
POPULAR TAGS
#scary
#suspenseful
#creepy
#surprising
#awesome
#crazy
#great
#fun
#original
#scaryaf
#clever
#predictable
#plottwist
#mustseebro
#ok
#epic
#decent
#sad
#lol
#funny
I left cause I was too scared 7 minutes in
it was a really good suspense movie!
That movie was the best, i would see it again if i could
Great movie! I loved it! Very scary!
Great concept, ok movie; quite a few jumps/scares throughout
the audience was too much
Ending was quick and lame.
Entertaining, but similar to most of the other movies in the genre.
Very scary with a great story behind it! My friends and I enjoyed it very much
I felt like the commercials hyped it up way too much
I was so scared I got mad and my pregnant wife almost gave birth in the theater hahaha
great movie. hooks you in the first 5 minutes!
the absolute best horror movie made in the past few years. this is exactly what i wanted out of a scary movie!
Pretty cliche but overall very entertaining and kept you guessing
I got chill with my girl and we ended up cuddling and she lowkey a freak so it's Gucci 😍😍😂
Great until the cop out ending
really a good and scary movie
It was pretty scary, but pretty cheesy, and the ending well is to die for!
The girl came out to fast shuld hav learned the characters better 😤🔫
it's as scary as Conjuring & Insidious.
Thought it was a good movie but wish it was scarier :(
it was actually pretty good!!
It's way better than The Conjuring.
Not great and not bad. Decent jumpscares.
Awesome movie. it's a must see.
great movie. of you love supernatural movies it is a must go see
I hate darkness now and never turn off lights please or you die
This movie really kept you on the edge of your seat
I loved that movie I want to watch it again make more movies like that please
Metacritic
Palmer and Bello really do seem like world-weary, spook-addled daughter and mother, and they play the stakes just so, favoring neither blase understatement nor yellow-highlighter melodrama. They're strong enough to take your mind off some lapses in narrative judgment.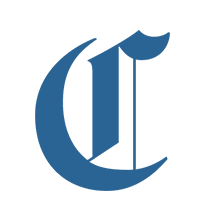 Michael Phillips
Chicago Tribune
Coming in a few notches below the terror factor of Wan's most exemplary material, this somewhat less-satisfying variation of an ill-fated haunting nonetheless represents a solid debut for Swedish filmmaker David F. Sandberg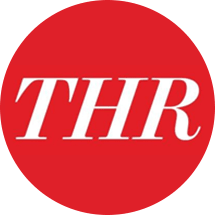 Justin Lowe
The Hollywood Reporter
That the film occasionally succumbs to certain rudimentary hallmarks of industrial studio horror is regrettable, but for the most part it's agreeably suspenseful, date-night arm-squeezing genre fare.