Atom User Reviews for Jigsaw
POPULAR TAGS
#plottwist
#gruesome
#clever
#jigsaw
#violent
#surprising
#great
#smart
#mustseebro
#epic
#nextlevel
#fun
#predictable
#mindblown
#awesome
#original
#cliché
#<3
#blockbuster
#dumb
I love the series and I think its very creative! <3
This movie is seriously a must watch for ALL Jigsaw fans. It will NOT dissapoint. I will most definitely be watching the movie again and again soon. Best movie of the year ❤
Found myself not entertained fully. Became blah
I am a big fan of the Saw Franchise and this movie was a complete let down. Yes there were good traps, but the twist was dumb.
It's finally time to let the series go, now they are getting us to watch a dream sequence of what happened before...Hollywood has finally lost its writers of original story lines...disappointing is all I can say!
Don't even bother, especially if you're a jigsaw fan
I'm a fan of the horror film genre, and a proud fan of the Saw franchise. And I'm not a fan of the 8th installment. I went in thinking I'd get a smart original continuation of the saga but what the film did was become a convoluted mess. It had its usual twist in the third act but it wasn't a twist that logically ties into the mythology of jigsaw. If they come back next year with a new one, I hope they come back with something fresh if they intend to make the series interesting again. 🍕 -A
People would not stop talking and acting was just bad I fell asleep
It's a very good comeback for the saw series, as much as it's gore makes it gruesome, seeing people tortured and finding out the truth in the end is definitely worth it as it's very entertaining.
It seem like a series. Doesn't have much action and story.
wonderful and surprising ending
As always this movie delivers plots twists you did not see coming and opens your eyes to how we behave as humans always looking out for ourselves. Absolutely loved this movie and it did not disappoint!
omfg huge jigsaw fan since the begining and this only hyped me up woooo jigsaw for life~
sooo good im very intrigued how they once again weaved a twisted story that's also somewhat canonical to the series. i will admit i did hsve some questions lol but overall o thoroughly enjoyed it.
Confusing towards the ending.
Must see! Amazing plot-twist!!!
movie is a must see.....crazy twist
same ole jigsaw. Gotta love it tho!
I enjoyed the beginning but the end was predictable
The previews don't do this movie justice!!!! Go see it! You won't be disappointed! If you appreciate the greatness of the Saw series, you'll love this gem!
I love a good twist that brings a series together!
It was a great movie but the ending was kind confusing
Not as good as the other ones but still not bad.
gotta see it, surprise ending, horror buff kids loved it too!!
thanks again and I hope to see if you have any more good movies
It was really good. Only towards the end it became kind of confusing.
It wasn't the best in the series, and I didn't care for the ending or the "twist". They did something similar with earlier film's. it was a very "meh" film.
I love watching these because I like to see if I can figure out each game and who is behind it. This one got me with the end plot twist. Liked it 😍
Great!!! A lot of twists!!! Great job!!! I've supported every last Saw movie in the past and this one didn't let me down at all...its a must see
Amazing comeback! Well made!! Brought Jigsaw back with a bang!
It's an ode to the original series but it has its own twit and turns that of course leave you with more questions then answers lol
too bloody. not smart enough
it was good movie not as good as I thought it would be
for sure a huge plot twist.
ive seen all the movies and it still has me at the edge of my seat!
It's really good and that film has taken to a whole new level.
should've left SAW alone no more please
It was an awesome movie. I loved it as much as the rest of the saw movies. 🔑💉⚙️🔪
I knew the killer from the moment that they found John's dna under the victims nails
I don't think it was too suspenseful, it wasn't long or deep enough the ending was when everything connected which was sad but they created a new story which I guess was the purpose but could have added more of the original franchise in. A BETTER PLOT!
definitely will see it again. Huge saw fan.
Metacritic
Jigsaw barely feels like a part of the Saw franchise. It has deathtraps, but takes no pleasure in presenting them. It ignores most of the ongoing storyline. If it wasn't part of the official franchise it would play like a knockoff.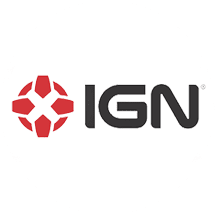 Considering the long amount of time since the last installment, you'd think that more effort would have been put into creatively reviving the franchise. But Jigsaw just seems rote and mechanical, with long stretches of its running time feeling like a police procedural or CSI spinoff.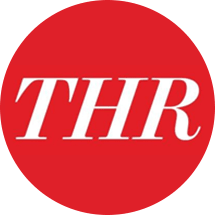 Frank Scheck
The Hollywood Reporter
There are a couple of impressive set pieces in Jigsaw, but the traps seem fairly rudimentary, and it's up to the camera work to provide the needed jolts.