Atom User Reviews for Instant Family
POPULAR TAGS
#inspiring
#familyfriendly
#allthefeels
#hilarious
#greatcast
#mustsee
#great
#truestory
#seeingitagain
#heartwarming
#funny
#tearjerker
#datenight
#lol
#awesome
#cute
#<3
#original
#heartpounding
#smart
my family is adopted and I'm glad adoptive families are finally getting some of their stories told
I really like the movie. it wasn't what I was expecting. it was more. from the previews you saw the funny, but it's about more than funny. it's real life and it happens. Made me want to think about foster care one day.
We have experienced adoption in our own family and this movie touches on all aspects of adoption and tugs at your heart! Very moving for many in the theater!!
I expected this to be a more light hearted comedy and the film is quite funny, but it is really more of a dramady. I didn't expect it to be as moving as it is. This is well written, well edited, just a really great movie.
ABSOLUTELY LOVED IT! I'm not one to repeat watch in theaters but I would love to see this again.
This movie is a great family movie. My 11 year olds almost cried at one point but there were tons of laughs as well.
I loved it so much. It was funny, family friendly, and sweet. I really recommend it.
Very funny movie with an important message.
Such a great, heartfelt movie about not only foster families but love! The kids want to see it again and I cannot wait to see it again!
Great movie with lots of emotions.
Loved it ! I laughed and cried!
Great family movie showing how important it is to Love our kids and, also, how hard it is at times!
Makes me want to walk straight into an adoption agency right after the movie theaters
I really am adopted, so this was a special movie to see with my family. It was a hilarious depiction of becoming a family while still showing the hard parts. It moved my family to tears and is definitely worth seeing.
i love it family friendly and funny too
Great movie. I would recommend this movie to any and everyone 😁
Cute, heartwarming story.
very cute, funny movie, will definitely watch again
Mark Walhberg is actually good when it comes to Comedies! Very good cast all throughout the film. Heartwarming and hilarious story
Simply a great movie with a great story. Found myself wondering how I didn't see that coming. Sparks tears and laughs, great movie, great cast, great plot, great story. Fun movie for everyone to enjoy.
Great movie, you should definitely watch in theatres.
I loved this movie. I already wanted to be a foster mom and this solidified it for me.
loved the movie....think a $3 service charge is crazy!!
An amazing movie. As someone who has go through foster to adopt this shows exactly how it happens. Well done!!
Was a stressful movie most of the time...too real life and not fun. The ending was good, though!
We've adopted, so very real emotions in the film. All around feel good story.
Really makes you want to become a foster parent. Amazing yet surprising film. Didn't expect it to be as good as it was. 100% would and will watch again.
I really enjoyed this heartwarming movie
Do NOT use this site!!! Rip off & horrible customer service
great family feel good movie
Very touching movie with a good message. "Drama" and "comedy" moments mixed well. Definitely worth seeing!
A really good movie that is funny and heartwarming.
Suprisingly good movie. Nice story. Thought it mite be a lamish, sillyish but wasnt. Had humor & a little sad too. Byrne & Wahlberg have great screen chemistry. Spencer is superb in anything she does. Great, tight casting overall.
heartwarming stort but too much unnecessary swearing and could have left the homosexual component out.
Not as funny as I expected. All of the humorous lines seemed to be in tbe trailer. Great message, though.
It was a great movie that was real and it even made me cry!
Great message but we were shocked by all the foul language.
a heartwarming and funny stories, however some parts are just just cringe inducing because aome of the jokes go a bit too far. It was a fun movie, but i doubt id buy it, or watch it again.
As a mom who has adopted 5 kids I saw our life in this movie. It is wonderful to see Hollywood portray adoption as a positive thing finally. This movie is both touching and funny. Great show for the whole family. Only negative is all the bad language.
a very heartwarming story .
Was a tear jerker for sure, but very heartwarming.
Metacritic
Instant Family didn't just exceed my low expectations; it obliterated them. It's the kind of honest, human comedy that's so rare from Hollywood these days that when one finally comes along, you sit there in the theater in slack-jawed amazement and wonder: How does a movie like this happen?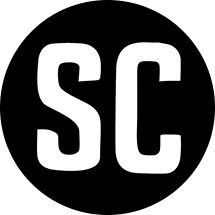 While the film commits errors of taste and tact, and is generally all over the place from start to finish, those issues come off here as byproducts of a certain generosity — a sense that Anders wants to convey a full range of experience, including the messy stuff in between the usual formulaic notes and beats.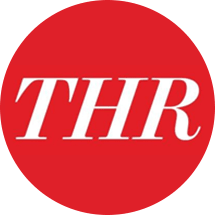 Jon Frosch
The Hollywood Reporter
The switch between moods—obvious comedy and sermonizing message—comes often, and clumsily.
Stephen Whitty
Film Journal International