Atom User Reviews for Hellboy
POPULAR TAGS
#actionpacked
#gory
#entertaining
#fantasy
#justokay
#greatvisualfx
#notmyfave
#leavekidsathome
#great
#hilarious
#boring
#intense
#terrible
#creepy
#predictable
#greatcast
#slow
#surprising
#epic
#snoozefest
thanks to tmobile only paid $4
As a huge Hellboy fan I wish that I could say this movie was good but it wasn't the VFX were okay and the sound Fxs were awesome but the story was all over the place and the pacing was terrible. David Harbour as hellboy worked but I wish he was a little funnier and more enthusiastic like how Ron Pearlman was. If your a hellboy fan is it best to still the original 2.
Two hours of my life that I won't get back on some director who doesn't even know the story and decides to make this sad excuse of a movie.
definitely going back again! can't recommend this enough
movie was actually great when it came down to visuals and being a remake. Had a decent story and they added a good bit of blood gore scenes lol
His face is not good. The make up is bad. The old hellboy is a lot better.
Was fun but not great, jumps all over the place, story isn't strong
Felt like made-for-tv quality. As much as I like the Hellboy franchise, it may be time to let it finally rest. Was a little creepier and more gory than I expected, like some pasty gamer boy was given reigns over the effects. Supporting characters were weak. Milla Jovovich and Daniel Dae Kim are capable of much more.
I'm easy to make happy when it comes to movies... They're entertainment and they served their purpose if I watched all of it. In other words, I don't take them too seriously. However, this movie was disappointing in every aspect. It didn't make sense, they changed the actors, wasn't a continuation of the previous... I had more questions about why the actors did than wanting to know what was going to happen next. I absolutely loved Hellboy 1 & 2. This was not what I expected. Don't waste your time or money! Seriously...
I have to admit this comic book version is darker, has more gore and is way better!!!
Hellboy does London. Save your money. Best parts are in the trailers. Cheesy costumes. Looks like it was filmed by an amateur in some scenes. Poorly done gore just for shock value. Stillborn dialogue. Actors are talented but have nowhere to go. Netflix wold have made this better. Just an yet bloody mess even Ian and Mia couldn't save this hellishly poor excuse for a reboot. Very sad. Had high hopes.
I dont know what the problem all these other people are having with the film. to me, this was a great Hellboy action romp. Lot's of great imagery from the comics, and while some people may not like how quick paced it is, i felt it lept the movie interesting for the entire time. It was much better than all the needless romance scenes and constant talking of the Del Toro shoved into his films. A lot less plot holes too.
Gory, very simple plot, irrelevant acting and just plane. Worth watching only at Cinemax one of this Sats at 2am when you can fall asleep and just change channels to burn time, definitely not worth the ticket price
It's not like the OG Hellboy D<
First Hellboy was awesome, this one was trash
The movie was alright, but it felt fast pasted.
story was convoluted and jokes weren't really landing. it was entertaining though
I like the 2 previous Hellboy movies. I thought the story line was kinda lame.
Only thing good about this movie was T-Mobile subsidizing this to $4... and even that was way too much to charge for this. I feel sorry for the actors since this failure is because of the director and writers.
Father and son love story
Had lots of action and decent to good CGI. The story was all over the place and did not mesh well. Lacked true character development. To be honest it probably would have been better if it was a tv series.
I've seen better versions of this. And this doesnt even come close. Used a coupon for this, or else i would ve regretted it
The movie was sad at best. Save your money and see it at home when it comes out on HBO.
Rich story, and excellent portrayals.
too much blood and guts but still entertaining
it was an awesome movie I recommended highly Hellboy was excellent the guy who plays Hellboy great freaking job the ending of Hellboy awesome bring on Hellboy to let's do it my brother
Actually liked it way more than the previous Hellboy movies. Intensely gory, subtle jokes, ups and downs, but some really cool sequences.
The original version was better.
This Hell Boy was so confusing from what I remember. I don't know what was going on half of the time and it was overall strange. Super gory and extra. Only good thing were the kinda funny jokes from Hell Boy's sarcastic character, but that's it. Don't waste your time or money.
It was good, but I preferred the Ron Pearlman version. This one was just a bit too much with the blood and was just so rushed it seemed.
Would not recommend at all
If I could leave 0 stars I would
Liked somethings from the film disliked others..
Movie was fun, did not go expecting to see an amazing film but to be entertained and the movie did just that. It was entertaining.
Good movie especially on IMAX but needs more power if you know what I mean
The movie was a little long and less action than I expected. compared to the first Hellboy , it was just okay
Story was everywhere ending was terrible only thing that was good was the effects
love the hell boy movies!
The plot is all over the place and It jumps around a lot, but its still a fun watch. The costume department put in a lot of great work
Fun monster movie. Ignore the boring critics. It's exactly as advertised.
Should have kept Ron Pearlman as Hellboy...
the movie started out good but went for disgusting and gory over good story
I've seen bad movies before but this was physically painful.
if you grew up on the original Hell Boy, you will be disappointed!
Way better than people give it credit for
I liked it . Definitely different from the original . I would have liked a remake of the originals but I also didn't hate this one lol
So so bad, it was such a waste off time and I'm so disappointed.
Great movie, definitely a must see!
Very entertaining. Great cast and visual effects
it was a lot better than I thought it was going to be.
Great popcorn movie. David Harbor is excellent as Hellboy and the effects and creatures in this version are great.
I was very disappointed.....
Definitely not a good come back for Hell Boy
Wished he embraced his inner Demon
It was a fun comic book movie, and i think thats why its a miss for some. From the opening lines till the last after credit scene. It was cheese and knew it. It was fun and wasnt afraid of its origins. Though thays not to say the original films were. to summarize its a good action comibook romp that knows to not take itself to seriously. and i loved it for that.
These guys didn't have the same kind of charm. It felt tired and Milla Jolovich mailed it in.
This one fell WAY short of the first two... WTF is Ron Perlman??
This is a good reboot for the HellBoy story line. I had fun.
I thought it was pretty good. It more gory than the first two and deserves it's R-rating for that reason.
It was OK I really like the older movie of Hellboy
There's an edit of this film would have made this movie great. This wasn't it.
This was worse than a cheesy SyFy movie. Would rather have watched Sharknado or the latest Lake Placid reboot. Acting was bad and that pains me to say with McShane in cast. Story and effects were subpar.
it wasn't terrible, but it didn't really present anything sort compelling or new. also, if comparing to the originals, or doesn't hold up.
only saw it cause of tmobile coupon lol. other than that. I would have waited until it was on hulu/netflix.
Reminded me of the Witcher 3, one character did
Bring back Ron Pearlman's Hellboy
I'm a huge fan of Hellboy. It felt like it was konda boring though. lots of gore, monsters, amd killing. not much of a story. learned some interesting facts about Hellboy. dont know of they apply to the original or not. some of the CGI felt like the movie watchmen effects but in the wrong setting. Idk there were sum surprise's but didn't have the same feel as the original did. kinda hard to top what was already made even with tue advancements on CGI. The original Hellboy actually had a story. amd to be frank it kinda was the same. someone gets hurt, have to see a special person to heal them. HellBoy is tue emd of the world but he overcomes the inner demon and wins. really was jist a copy of the original but not as good. I did enjoy it. make sire to stay till after tue credits. theres 3 after credit scenes of yoyre into that kinda stuff.
Metacritic
How bad can a movie be? Hellboy expands the possibilities. It's brain-numbing and head-splitting.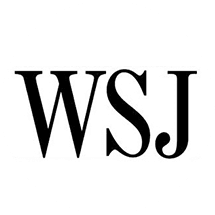 Joe Morgenstern
Wall Street Journal
Characters repeatedly yell jokes from offscreen or while their backs are turned to the camera. They are, almost without exception, not funny. And they're indicative of a movie that feels like it was worked and reworked in the editing room almost to its literal death.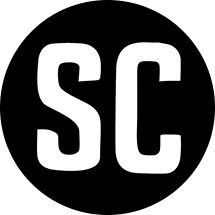 It's just lousy. Bloated, vastly less funny than it aims to be and misguided in key design choices even when it scores with less important decisions, the film does make bold choices that might've paid off under other circumstances. But these aren't those circumstances.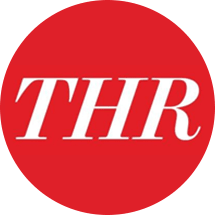 John DeFore
The Hollywood Reporter