Atom User Reviews for Hell Fest
POPULAR TAGS
#halloween
#entertaining
#creepy
#intense
#predictable
#cliché
#surprising
#heartpounding
#justokay
#great
#datenight
#notmyfave
#boring
#terrifying
#leavekidsathome
#snoozefest
#mustsee
#clever
#original
#seeingitagain
Looked good and lived up to my expectations glad I saw it!!
Fell asleep a few times..not what we expected. Terrible acting and overall not great! We had to leave..that bad.
I enjoyed the movie, it was suspenseful and at times it felt as if I was there at the theme park.
What a generic waste of time. Nothing new. Nothing fun. Bex Talylor-Klaus is wasted in this movie. If you have to see it, wait for rental.
could've been better. acting was annoying.
didn't care for the ending
It was predictable & too many plot holes.
I've never been so bored in my life, wishing for the movie to end.
It should of been a redbox movie.
It was a fun watch and a decent way to kick off October. Characters actually act realistically.
A generic concept inside of a creative setting adds up to a fun Friday night in Fall.
good freak fest. reminded me of fridaythe 13th from when i was a kid.
It's what you expect from a horror/slasher movie. Just like it's theme park, it was a fun ride but quickly forgotten.
Went to see this because Atom offered buy 1 get 1 so... it's not the greatest of horror movies but definitely not the worst, probably better as a rental. As for Hell Fest, the place in the movie would be awesome if it really existed, without the killing of course. There could be another
it was aight. typical storyline
No storyline but very gory.
Was a really good movie just could've had more
great slasher film, glad they are having a comeback!
It wasent as good as I though.
Thought it was good,ending took me by surprise
Good plot idea just poorly executed
The Atom App really helps the movie go-er find the right type of environment. We were easily able to find a theatre with recliner seats and got to skip the long lines. This made watching HELLFEST for date night a great experience. The movie was a great way to bring in the Halloween season!
a very meh movie. looks nice, the girl from Channel Zero is great in it, had two good gore scenes and that's about it. you could do worse though.
Boring movie. Didn't care for it at all.
Looks like a 90's horror production.
more funny than scary but was worth the watch. couple quick gore and jump scares
Best scary movie I've seen all year
Good lead actress it wasnt really scary
This movie has you on your toes from the start!!! Great movie!
Expected more than just a couple of homages to other known scary-movies. A couple of surprising moments but otherwise the scenery is better than the plot.
Perfect movie to put you in the Halloween spirit
For A Low Budget Film It Is Decent Quality.
I actually liked it. Not bad. Seems like there could be a sequel?
I'm not one to watch scary movies but I saw this movie and wasn't what I thought it was going to be. I expected more but it was a good movie just not super scary.
Hell fest wasnt amazing, but it wasnt terrible either. probably one of the better horror movies ive seen in a while . it wasnt as perdictable as i thought it was going to be and the killings werent ober the top cheesy like horror movies usually do . The cast was pretty good for the most part , and there weren't really any dumb momemnts. Forre a movie ill probably end up buying .
I'm on the bus scared out if my wits thanks to this movie.
Early on has great promise but squanders it on poorly timed killings, bad pacing, and weak ending.
Metacritic
It should surprise no one that, as Hell Fest comes to a close, Evil Hoodie Man pulls a Michael Myers disappearing act. This leads to a narrative twist so ridiculous that all non-syringe-pierced oculi will roll.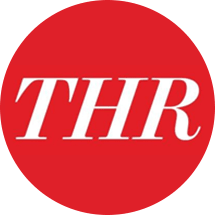 Keith Uhlich
The Hollywood Reporter
It's in love with its location and couldn't care less about the characters. Even the kills are rote disappointments, at least by slasher-enthusiast standards.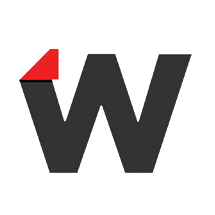 It's the closest you can subject people to a horror potluck without being The Cabin in the Woods. So why can't the six writers of this story have more fun with this premise?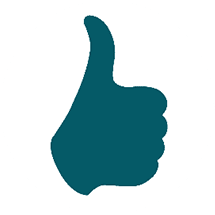 Nick Allen
RogerEbert.com