Atom User Reviews for Fifty Shades Darker
POPULAR TAGS
#sexy
#lovedit
#amazing
#great
#<3
#fun
#surprising
#nextlevel
#epic
#chickflick
#perfect
#loveit
#beautiful
#predictable
#plottwist
#thebest
#mustseebro
#cliché
#lol
#boring
The movie felt short and ended abruptly.
Slipped into something a shade darker. My cheeks were so red!
It's an amazing love story movie. I recommend watching it but no kids though aha
absolutely amazing can't wait for the one
I loved that they stuck closely to the book, and when they deviate, it's for it to make sense to non-readers. Well done, and was surprised by how much I actually enjoyed it.
My boyfriend and I went to see it and he didn't think he would like it but he ended up liking it and said he'd watch it again I loved it I also would watch again this one is much better than the first one!!! Loved
still like the first one is better
BETTER than expected! will definitely buy it on DVD.
mehhh... bad acting, follows book well, not crazy about books.
juan_valtierra@yahoo.comm
I'm a sucker for romance but this one just didnt cut it. The least they couldve done was replace the original with someone sexier, not someone disgusting
I'm glad I went and watched it by myself! I e joyed it more!
ending leaves you hanging
Great movie. Pretty close to the book. I'm very pleased.
loved the story and it folded the book pretty well
It was good, but I still loved the books better. I cried with the copter crash even tho I knee he was ok.
I actually thought this one was wayyyyyy better than the first. Went a little too long but I would watch it again for sure
This movie took my breath away! I'm completely in love with everything about this movie!!!
I thought it was better than the first one. No unfinished ending. Look forward to seeing the next film.
The ending could have been a little better. Other than than that I Loved it.
A lot better then the first but cheesy in some spots ,overall good movie.
Story line is great. The music is GREATER!!
The movie is just crazy must see it to know what I'm tlking about.
It actually has a storyline this time better than the first.
Not as bad as the first one
You're better off waiting until it hit Hulu. However, I LOVE the soundtrack!
it just really doesn't measure up to the book
I really enjoyed the ending and i was happy to see that they was really meant for each other
Loved this movie so much!!!!
Disappointed on many levels.
a lot better than the first
amazing almost true to the book. Perfect girls night movie or date night(if you're looking to score) because it is def sexy
The next film will be even better.
i love this movie.. christian grey looks sexy !!😍😍😘😘
You have to watch fifty shades of gray first to get this movie.
Ehhhhhhhhhhhhhh. Should've waited until it came out on Netflix
can't wait till the last one comes out
This movie was great! I will definitely bring my girls out to see it as well :)
They made up in this one for what they left out in the first one... well done
Metacritic
Sometimes sexy, sometimes campy, Fifty Shades Darker is a smorgasbord of silliness, its dopey pleasures indistinguishable from its many awkwardly melodramatic moments.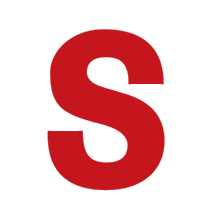 Tim Grierson
Screen International
Fifty Shades Darker is a very faithful sequel; a milquetoast continuation of a bland romance between two boring people.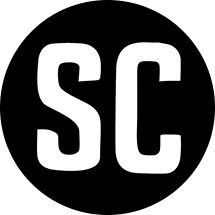 Leonard and Foley offer enough semi-naked sex scenes here to prove that quantity is no substitute for chemistry.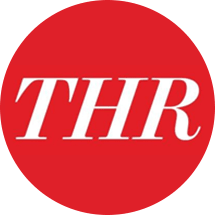 John DeFore
The Hollywood Reporter