Atom User Reviews for Emanuel
POPULAR TAGS
#inspiring
#truestory
#mustsee
#intense
#great
#allthefeels
#heartpounding
#awardbuzz
#seeingitagain
#important
#mustseebro
#original
Powerful movie. A great example of God's love.
Great movie to watch as we remember the Charleston 9.
Definitely a must see. It was very hard to watch during some scenes and hearing the emotion of those affected come through the screen. It inspires me to forgive more freely and willingly.
I am proud to view this film first time I will hold dear those brave humans whose lives were taken in the service of faith and love.
This was a well produced piece about tragedy and forgiveness. It focused on the story of love triumphing over hate and a city unified by that love. What Jesus was really all about!
A must see! Profound & inspiring
This film grips your heart and soul. It's challenging my capacity to forgive while still seeking justice (consequence for actions). I'm grateful to have seen this on the anniversary of a horrible day in our history. The Emanuel 9 will never ever be forgotten. They were maliciously murdered and martyred for the cause of Christ. True witnesses (Acts 1:8)!
Never seen a better movie.
Such a well made film. Great film for discussion. Emotional, sad, triumphant, inspiring.
A true life example of the awesome power of forgiveness. In a world so divided at every level, this stands as a lesson to us all. Bring the Kleenex.
A gut wrenching story that every American needs to see.
The ability of the victims' families to forgive a murderer than 48 hours after losing their loved ones was a phenomenal testament to Christianity!
What a wonderful demonstration of the power of forgiveness -- inspiring!
I walked out a different person. Forgiveness conquers hate!
Inspiring movie about a horrible day in the life of so many people. What an inspiration to see people who deserve to hate, but instead choose to forgive. They are true models of what Jesus taught us.
www.Stream2bigscreen.com check out our full movie review of Emanuel
It was inspiring and enlightening.
What an inspiring message of forgiveness! Truly amazing! ✝️
This movie is bittersweet.... innocent lives destroyed by a selfish young man... I thank God that most of the victims families were able to forgive Dylan Roof. Everyone came together in unity during this tragedy... but months later the killing of blacks started again. I pray that one day love will keep everyone together.
Very well told. Very inspiring. Mr. Curry did an amazing job. #Lessons in forgiveness
What an amazing story of forgiveness. I hope to visit that church...I NEED some of what those congregants have.
Powerful. POWERFUL Film. Awesome themes of forgiveness And the fortitude and resilience of Black People. Quite sad reliving the terror and sadness of the tragedies these families faced but so necessary to tell their stories. Thank you for sharing their stories.
A very inspiring movie. May God continue to bless the precious family and friends of the Emanuel 9
Love is stronger than hate and the people of Emanuel are a shining beacon the the world as a testament to this. Incredibly moving and powerful film.
Initially I was very hesitant about going to see the movie. I was mostly afraid of the way it would make me feel. After seeing it though, I'm so glad that I did. It did evoke a lot of emotions but it was worth every one of them. I'm praying that they will show it again, release it on TV, DVD or something. Everyone needs to see this movie. Love truly does conquer all and covers a multitude of sins.
Needed to understand the times we're in and the impact of a hate crime. Lovely people left behind and their strength was inspiring.
Heartfelt and painful, yet inspiring and encouraging. I was moved by the forgiveness of the families to such a tragic and horrible crime of hatred.
Takes you through a range of emotions that one could truly appreciate. Appreciation for these emotions because these are what the Survivors and Victims families felt, still being felt to this day!! #IamAME
Wonderful message to all about forgiveness.
This whols no is just broke me heart. it was getting to know such great people Fter their deaths. Such a big loss for those families.
Captures the entirety of the story that happened on 17 June 2015 in Charleston SC, and the remarkable story of forgiveness the victims and families granted after the murders.
Cried from beginning to end. Must see
Amazing true story of forgiveness and a community who loved them
A wonderful story of healing through forgiveness!
The courageous faith of the people of God was compelling. Thank you for having the strength and desire to share this work with us.
Well done and a great tribute to those who lost their lives.
Visiting the Church the message of forgiveness was overpowering. The film could have talked more about how they demonstrated it against the world in the park and how the city united.
Beautiful Movie True story of Victims pulling together against Hate
Metacritic
Through interviews with survivors of the massacre, loved ones and congregants, as well as reporters, politicians and activists, Ivie has made something heartfelt and messy, focused on what's devotional in testifying about a joy that's never coming back, and pardoning a malevolence that's never gone away.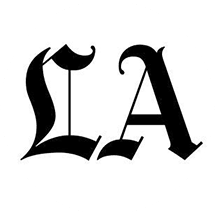 Robert Abele
Los Angeles Times
Director Ivie, one of the co-founders of Arbella Studios, focuses on faith and social justice, and "Emanuel" perhaps best embodies those two tenets without seeming like it's proselytizing. But the movie is strongest when it just lets its subjects talk with no agenda at hand.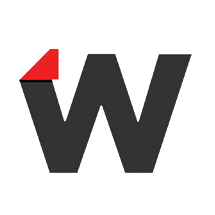 Both the racial motivations behind the crime and the community's startling reaction make this tragedy especially worth remembering; when it is shown nationwide on the shooting's fourth anniversary, June 17 (with an encore on June 19), it will leave few viewers unmoved.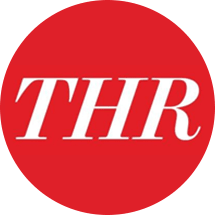 John DeFore
The Hollywood Reporter