Atom User Reviews for Early Access - The Hitman's Wife's Bodyguard
POPULAR TAGS
#hilarious
#actionpacked
#greatcast
#funny
#lol
#great
#leavekidsathome
#mustsee
#blockbuster
#datenight
#surprising
#seeingitagain
#mustseebro
#intense
#epic
#lovestory
#justokay
#<3
#cliché
#clever
If you had fun with the first one, you'll have fun with the second one. Good laughs, Great cast and an overall good time.
This movie was funnier than I expected (and I expected it to be funny) and the crowd I saw it with made it even better!! 10/10
Great movie but it doesn't deserve 5 stars.
It was a great follow-up from the first! Funny and full of action! 5 stars!
Absolutely love Salma Hayek, and when I heard she was in this I knew I had to give it a look-see. I was not disappointed!! She kicked butt and got plenty of hysterical one-liners. Gave the movie some much needed flavor 😂😁🙌🏽 A+
With the cast, I thought it was going to funnier than what it was, and it just seemed like the story was all over the place. You could wait to see this one on Redbox
one of the worst movies seen in a long time. Did Hollywood seriously put out this garbage after a whole pandemic? I'm ready to stay home again. Thus was a total waste of time!
This movie was really funny
I can honestly say that I laughed from the first scene to the very last. The direction was so unexpected but what a ride.
Selma Hayek steals the show. Was nice get away action- comedy
This is a must see comedy to watch in theaters
It was exactly what I was expecting from the sequel. It was just stupid fun and comical. Loved it!
Good movie... Better than I expected.
I could not stop laughing.
Great action movie to finally go to the theater and watch. Tons of action; not going to break the bank with riveting dialog but the one liners will keep a smile on your face.
It's funny and it has more than it's fair share of moments. It just feels like at times ur trying to hard and the story was nothing to write home about. All in all a good watch but nothing we haven't seen before
I think the movie was awesome the cast had me rolling in my seat this is a must see but don't take the kids LOL
some corny comedy, reminded me of Ryan Reynolds in Deadpool a little bit.
Very funny movie! Highly recommended!
This review is for Gary and Johan. #RIP This is laugh out loud movie for humans over the age of 16. Gen X references galore. Will see it again.
Pretty much the same lame plot as any other action movie but the comedy made up for it
Movie was funny and action pack lots of craziness
Here we again, after #Quite place 2, another disappointment on the sequel . #HITMANS WIFE BODYGUARD lacks soul, action is missing BIG. Here and there laughter is ok . The plot of the movie itself is the first drawback. With the great cast, and with the popularity of the previous installment could have been great but falls flat on the expectation and in every other expect of the movie.
This movie is perfect for a date night or to get out of the house and enjoy the thEatre again. Action packed with some good ol adult humor and violence. Can't forget the hilarious love story of Samuel l Jackson and Selma Hayek. Ryan Reynolds plays the perfect bodyguard/ third wheel. Perfect summer blockbuster.
Way Better then I thought it would be!
A little bit of humor and action, we enjoyed the movie 👍🏼
Reminded me of comedies from the 80s and 90s
Loved this movie. Very entertaining from beginning to the end.
More of an at home movie than in theaters but decent
It was so boring that I left half way through the movie):
Super funny. Definitely a moving to get a sitter for. But it was hilarious all the way through. Amazing cast.
If you like the first one then you like part two. Worth seeing. Funny with plenty of laugh out loud moments.
Not as great as the first one, but holy cow that cast!
Very funny movie! Great actors! Must see
Fun, great cast, and an after credits egg!
Funny action movie. Great story, surprise happen at the end.
I was waiting to see if there'd be a sequel to this movie and this one didn't disappoint. I laughed so hard!
It was a great movie. I still have yet to see the first one or the one before this one, but they pretty much summed it up for me during a flashback. It's extremely funny. Definitely helps if you know or at least understand Spanish!🤣🤣
One of the best action comedy
A terrifically silly sequel.
Metacritic
While the team-up still fails to become more than the sum of its parts, at least we can appreciate Hayek's enthusiasm for the over-the-top role.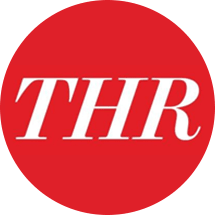 John DeFore
The Hollywood Reporter
For audiences craving shoot-'em-up carnage, the sequel contains an abundance of explosions, car crashes and kill shots, although the strained air of hip irreverence soon turns suffocatingly stale.
Tim Grierson
Screen Daily
The Hitman's Wife Bodyguard is a comedy with not one legitimate laugh, and an action movie where cars keep blowing up while the A-listers yell at each other, as though that were inherently amusing or entertaining.