Atom User Reviews for Early Access - The Hitman's Wife's Bodyguard
POPULAR TAGS
#hilarious
#actionpacked
#greatcast
#funny
#lol
#great
#mustsee
#leavekidsathome
#blockbuster
#datenight
#surprising
#seeingitagain
#intense
#mustseebro
#epic
#justokay
#lovestory
#<3
#clever
#cliché
If you had fun with the first one, you'll have fun with the second one. Good laughs, Great cast and an overall good time.
Great movie but it doesn't deserve 5 stars.
This movie was funnier than I expected (and I expected it to be funny) and the crowd I saw it with made it even better!! 10/10
Absolutely love Salma Hayek, and when I heard she was in this I knew I had to give it a look-see. I was not disappointed!! She kicked butt and got plenty of hysterical one-liners. Gave the movie some much needed flavor 😂😁🙌🏽 A+
It was a great follow-up from the first! Funny and full of action! 5 stars!
With the cast, I thought it was going to funnier than what it was, and it just seemed like the story was all over the place. You could wait to see this one on Redbox
one of the worst movies seen in a long time. Did Hollywood seriously put out this garbage after a whole pandemic? I'm ready to stay home again. Thus was a total waste of time!
Perfect mix of action and comedy! 👍🏽👍🏽👍🏽
Great must see movie. Best to see after seeing the first one. By far one of my favorites with Reynold and Samuel. Lots of profanity more than part one. Also has little inuendos of correcting charaters in the what could be offensive involving gender and race so the movie does its best to not offend.
Selma Hayek steals the show. Was nice get away action- comedy
I was waiting to see if there'd be a sequel to this movie and this one didn't disappoint. I laughed so hard!
1st one was better, they were trying way too hard to be funny but wasn't most of the time
Definitely could of been better.kinda funny,reminds me of straight to dvd movies from 15 years ago
I think the movie was awesome the cast had me rolling in my seat this is a must see but don't take the kids LOL
this was a good combination of comedy and action!
Cheesy 🧀 action-comedy. First one was better. Free early access tickets, good way to kill 2 hours.
Selma Hayek was surprisingly funny. Her raunchy lines were so funny. I enjoyed the adult humor. This was a fun movie.
Here we again, after #Quite place 2, another disappointment on the sequel . #HITMANS WIFE BODYGUARD lacks soul, action is missing BIG. Here and there laughter is ok . The plot of the movie itself is the first drawback. With the great cast, and with the popularity of the previous installment could have been great but falls flat on the expectation and in every other expect of the movie.
I liked the first one but this one was super hilarious. Salma Hayek steels the show. She has a really dirty mouth in this one, in case you are sensitive about bringing the kids but she is outrageously funny, I highly recommend it!
Movie was funny and action pack lots of craziness
Great Cast. Samuel L Jackson, Ryan Reynolds and Selma Hayk and Morgan Freeman were hilarious. Fun to watch, lots of adult humor and action packed.
Not great - wish it was better
Very funny cast, some parts of the movie were pretty predictable but o guess that may just be me as a movie watcher, or someone with common sense. The movie did produce lots of laugh from me though.
Have to say I loved it it made me laugh and those Spanish words in between were goos
It was so boring that I left half way through the movie):
This movie is perfect for a date night or to get out of the house and enjoy the thEatre again. Action packed with some good ol adult humor and violence. Can't forget the hilarious love story of Samuel l Jackson and Selma Hayek. Ryan Reynolds plays the perfect bodyguard/ third wheel. Perfect summer blockbuster.
This is just a fun movie filled with laughs around each turn. It doesn't have the most compelling story, but that's not what this movie was intended for. The cast has great chemistry and will have you chuckling throughout the entire film!
Was great to see a truly funny movie! Several unexpected twists in the movie. Will watch it again when it comes out on TV
The cast was hands down on point, the comedy was great with lots of action, however the movie didn't command my attention. If you like the cast definitely go check out this flick if for that reason only. This is my opinion of how it made me feel & what I perceived..
I laughed the whole movie. Loved the cast so much
My thoughts are that this movie was great!!!! And hilarious and funny I would watch a second time
Straight laughs! Enjoyed this movie from start to finish! Go see it! You won't be disappointed!
Fun and entertaining! Nice to be back with an audience to laugh.
My Husband and I loved it. I would watch it again
Metacritic
Lacking anything approaching originality, The Hitman's Wife's Bodyguard is a generic, by-the-numbers action-comedy sequel. Praise be for Hayek, who at least gives it gusto.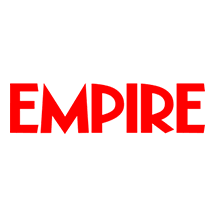 Terrible green screen, globs of digital blood, and record-scratch sound effects in place of actual jokes are only potholes along the road for a summer movie that knows what it is, and is slightly less afraid to embrace that than its previous iteration was.
The Hitman's Wife's Bodyguard improves on its 2017 predecessor only insofar as it runs 20 minutes shorter.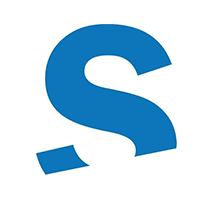 Derek Smith
Slant Magazine