Atom User Reviews for Coldplay: A Head Full of Dreams
POPULAR TAGS
#inspiring
#allthefeels
#coldplay
#truestory
#great
#mustsee
#love
#epic
#<3
#original
#beautiful
#seeingitagain
#amazing
#hilarious
#awesome
#awardbuzz
#heartpounding
#familyfriendly
#mustseebro
#blockbuster
Great! Wish they edited out the C word though.
No gimmicks, just the true story of an amazing band. #inspiring
Real life struggles, with real life success due to determination and commitment for each other.
I LOVE Coldplay and seen them 8 times in concert starting back in 2005. It's amazing how far they've come and this film captured it!
Well done film with good footage and a story about the band. Highly recommend for even those who are not their diehard fans- inspiring story and great glimpse and appreciation of creative process.
This movie left a mark in my heart! I'll will remember it forever❤️
Must see for Coldplay fans
Loved to see their story from the beginning. Never give up....loved it.
Awesome to see how your favorite band became famous...love it!!!
Coldplay is what ties my late mother to myself and my son. While it wasn't a concert it was a wonderful experience❤️
I had a smile on my face the whole time. I walked out of that movie and even bigger fan than I was when I walked in... which I didn't think could be possible.
A beautiful experience. Coldplay is the most inspiring and loving group of people ever. Look forward to seeing more of them #LoveColdplay#
Next best thing to their concert...absolutely incredible!
I loved this so much. There was no way I was missing seeing this in big screen and it was 1000% worth it. I danced, I sang, I cried, I laughed. It was everything I wanted. I am so happy they agreed to put this together.
Determination, commitment, friendship and love. What a great story.
This movie (and the men it is about) will force you to seek out the best in the world! Extremely positive and magical!
This band has been a fabric of our lives
Saw this with my two best friends. Great movie! Wish I could've brought my cat he loves Chris Martin.
There is nothing I can say that can sum up what just happened to me. I cried through the entire film, but the music these men create resonates deeply with me. If your heart is open and you believe in love, this is a great film for you. I need to buy it so I can watch it whenever I feel down on myself. It was everything and so much more than I was hoping it would be.
it was great. wish "Clocks" my favorite song would have been in it. Also Avicii should have been included if possible. Besides that it was great!
Coldplay has been like the soundtrack to my life since I was 25 years old. It was beautiful to see their story, what committed artists they are, how much they love their craft and their fans. Cheers to them!
So fun! Entertaining. If you love the band youll love it!
It's a wonderful film for the fans. Not completely sure if the general public will be all that entertained by it, but if you love a good docu about a great band, it's a recommended flick. Keep doing what you're doing Coldplay, we love ya fellas.
I loved it. Great way to show what happened in a creative direction.
Amazing film. Amazing story. Amazing band. Amazing experience. What else can you ask for??
This film was great! It was very nice to see their backstory, and see the realities we don't get to see from afar. Loved it!
Thank you! This film made me feel like I was at a show!
Truly amazing and insightful. Brought back so many memories to when they first started and the mind blowing concerts we've been too. A must see for any Coldplay fan. In fact, a must see for everyone. :-)
I love Coldplay even more now.... A must see for all fans .... the concert in Miami this summer for me was the best concert I've ever been to nice to see how it materialized.... Never give up!
Well done film with good footage and a story about the band. Highly recommend for even those who are not their diehard fans- inspiring story and great glimpse and appreciation of creative
This film was amazing. Their chemistry is beautiful
LOVED it! I'm a huge Coldplay fan and loved learning more about the band's origins and seeing the deep friendship that has kept them together through good times and bad. The concert footage and all the music sent chills down my spine and tears to my eyes. A very inspiring, beautiful film about friendship, love and never giving up on your dreams. I will watch it again and again!
Having been a fan since their early days, it was great to see how these boys were inspired, and still are to create music for their fans to enjoy. They are genuine in their love for their craft, and each are dependent on another to make the whole better than the parts. It was also nice to see that they are so supportive of each other, and their friendship is based on loving each other. That includes Phil Harvey, Mat Whitecross, Dave Holmes, and their crew as being an integral part of their story. I know they have more to give, however when they are done history will be very kind to them.
If you are a Coldplay fan this is a must see! an inspiration of how far you can go if you never give up! the beauty of friendship and the way they have stay grounded is amazing, i laughed, i cried and then i cried some more! love love love!
Great show & so inspiring. Love those guys 😍
I loved it! I really hate that I missed the Head Full of Dream Tour!
A very good movie about a legendary band!!
Heartwarming, inspiring, and touching story about Colplay's journey. A movie full of colors and great laughs! How a group of men, a group of friends became Coldplay. We were reminded that success does not come easy, that it takes hard work and dedication to stay together, and that it is important to value people and remind them how much they are appreciated. Follow your dreams and never give up!
Very beautiful storyline with an inspiring message. Coldplay is an absolutely wonderful band and this film just connected you more to them. I felt like I've been with them since day 1.
Loved the movie. Have seen 3 of their concerts. My favorite band.
So glad I got to see it on the big screen. Love them!!! A great show!
Really enjoyed learning about the band's history. Clips from the Head Full of Dreams Tour, brought back great memories of seeing the tour in Toronto!
Great portrayal of their journey and how they have battled obstacles and came out shining like the incredible people that they are.
awesome showing great seats
Loved seeing the personalities behind the music. Love them even more
Movie was everything I was expecting it to be and some more.. Thank you coldplay and team for making this movie. ❤️
A film full of dreams. ❤️💜💙💚💛
It's a must see for any Coldplay fan! You learn a lot from the band on their 20 year journey and the kind of relationship they have with each other and how that has transformed throughout the years. The concert footage also made it enjoyable to watch in a movie theater, almost felt like being at their show!
It was very inspiring movie. The true story about this great band. It inspired me in many different ways and showed me a lot of things about life. Gave me the feeling not to give up ever. Very authentic movie. Everyone mist watch it. I'm glad I had an opportunity to see it and experience their journey on the big screen.
It made me LOVE them even more! I could hardly be still because I was so happily reliving the AHFOD show! I've already preordered to own my own copy and be able to watch whenever I want because they take me to my happy place! I love a true story and the old footage was epic! Chris cracks me up and all the guys are just good people bringing good and love to the world! Can't wait for the next 20 years!
Honestly a must watch for Coldplay fans and even for those that aren't. It is an amazing way to know what the band went through to reach this peak.
Such a big impact this band has left me.
Love Coldplay and seeing their journey was great!
It was such a great way to see the behind the scenes and see the whole band and their personalities. Watching them create the songs that i love was amazing to see. To see the excitement in there eyes.
everything i ever wanted!!!!
Have loved them since day 1 and will continue to love them ... great movie!!
Such a fun experience!! Loved every moment of it and so fortunate to be a fan of such a amazing band!!
lots of emotions. Great experience to see this on a big screen!
So good, going to pick up an electric guitar and learn how to play!
I loved it. Definitely a Coldplay feel to it. 2 hours felt like 1. It was beautiful..
A definate must see movie!! Love Coldplay and it was amazing!!
All you need is LOVE. and Coldplay!
Interesting back story line
Amazing. Must watch! Best band ever
My face hurts from all the smiling.
Best band in the world! Believe in love
Metacritic
While his bandmates are happy to fade into the background, Martin – part puppy dog, part jack-in-the-box – is a magnet for the camera. He's restless, funny, insecure and likeable – often all at the same time.
This is a watchable, if blandly celebratory and unchallenging portrait of a massive rock institution.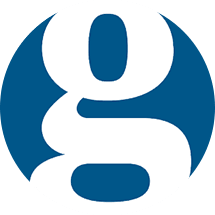 Peter Bradshaw
The Guardian