Atom User Reviews for Belle
POPULAR TAGS
#anime
#allthefeels
#greatvisualfx
#mustsee
#inspiring
#great
#fantasy
#seeingitagain
#original
#sing
#surprising
#heartpounding
#<3
#familyfriendly
#epic
#mustseebro
#awardbuzz
#lovestory
#greatcast
#datenight
powerful and moving, Mamoru Hosada subverts the common tropes on display in the film with a modern twist that is unswerving in its message and presentation, wearing its heart on its sleeve. It will steal your breath away. I highly recommend you watch this film!
Disappointing. Way too melodramatic, even for anime standards. Animation was great, but story was really poor.
The Belle movie brought me into an emotional downward spiral after watching it. Made me remember my relationship emotional baggage that i carry, and now i feel bad. 7/10 very solid subtext!
1000 out 100. Definitely a great watch and music is amazing!!!
It was beauty and the beast. I was bamboozled. Had I known it was beauty and the beast I wouldve skipped it
This was one of the most beautiful movies I have ever seen. But it's Ghibli we're talking about, they don't miss!
I thought it was OK. The music was the best part. Listen to the soundtrack on Spotify!
it was pretty good and i liked the change in animation from when it was the digital world and real world. however i'm not a big fan of the beauty and beast trope but otherwise good movie.
An absolute master piece. Couldn't take my eyes off it for one sec
Beautiful art work But story was a rehash/retelling of beauty and the beast meeting thru tinder.
Probably the best heartwarming anime movie I have ever seen!
I LOVE this movie so much i saw it twice!!!! I love the story and animation. The only thing that didn't work was trying to fit Beauty and The Beast reference into the movie.
The visuals and sound track was amazing although the ending felt a bit rushed towards the end and the representation of "bruises" was a bit misleading
Beautiful done. AMAZING MOVIE! MUST SEE!
Belle was an amazing movie my daughter and I fully enjoyed. Beautiful singing voice.
One of the best anime movies great way to start the year recommend everyone to go see this film.
A movie worth watching again it maybe a riteration of beauty and the beast but the story is way different music brought me tears happiness
A clever retelling of "Beauty and the Beast" in the world of virtual reality. A bit rushed at the end, but definitely worth the time to see. Catch it in IMAX if at all possible.
This a must see and a movie you watch many times 😭 such an amazing story, soundtracks, and visuals!!
Excellent movie for girls night
Good movie. I especially like the music. I thought it was going to be a typical Beauty and the Beast movie, but I was pleasantly surprised.
Was an interesting take and storyline on the VR subject, the bit of Beauty and the Beast allusion is actually endearing for me, but kinda wished there were more lore and background explanation for the VR world, its history, what the societal/social structure is like to prompt the events in the film that seemed to happen out-of-nowhere for the sake of plot.
Very good and really hit's good points into becoming U and leaving the mask behind.
Tear Jerker for Sure, really good soundtrack and Voice Acting as well!
This movie is on par with the Lion King-Disney's greatest treasure, that's how good it is. I honestly like it better than No Way Home, and this is coming from a Spider-man fan. If I had to choose between which film to watch the day before they would be taken from the theaters, I will always pick Belle.
Ending was a little rushed felt like it could be resolved a little better. Overall great movie would like to see it again.
One of my new favorites!! Must watch! ♪(๑ᴖ◡ᴖ๑)♪
Story isn't as good as the director's other movies, but the visuals and especially the music are great!
The best movie and completely worth watching again!
the animation and songs were gorgeous!! I definitely want to watch it again soon
Visually beautiful and astounding all around. Loved it.
I never get tired of watching Belle and would watch it a million more times
Belle was an amazing movie The only reason I gave it four stars was because it was confusing at some points . it bounced around a few times during the beginning and during the middle so it kind of got confusing on that point. but besides that it was a great visual movie.
great movie will see again made me cry so beautiful
amazing!! go watch!! prepare to cry
Loved it, had a beauty and the beast vibe but still great!
Absolutely MUST-SEE!! I watched the Japanese with English subtitles version and I'm going to soon watch the English version! I got goosebumps listening to their voices. ❤️❤️❤️❤️❤️
An all around good movie with well done animation and good sound track, I enjoyed it.
Honestly I thought it was going to be a pretty average movie but I was blown away must watch for sure had me in the feels the whole time and the music used amazing as well l.
I am really enjoy this movie it was a fun time can wait to see it again
Metacritic
Between hidden depths and dazzling surfaces, home truths and virtual wonders, Hosoda's tale of teenage anguish, connectivity and emotional salvation enraptures.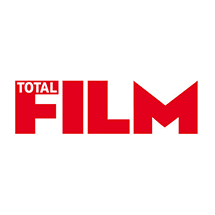 For all of the film's visually striking action and musical set pieces, it's the generosity of spirit with which it approaches the modern teenage experience that's its most impressive attribute.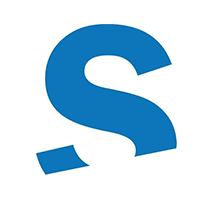 Derek Smith
Slant Magazine