Atom User Reviews for Anna
POPULAR TAGS
#actionpacked
#clever
#intense
#surprising
#sexy
#smart
#great
#greatcast
#mustsee
#seeingitagain
#epic
#leavekidsathome
#heartpounding
#datenight
#original
#justokay
#mustseebro
#slow
#blockbuster
#girlsnight
Loved it! I'm not normally I to action movies, but my boyfriend wanted to go see it. I've got say, before I start going into details, my 5-star rating is not a gift - it actually earned it! It had just the right amount of everything. Action, love, realistic background on the main character, and human side to it that made me connect with her. I usually think of action movies that are heavily about a woman as the main character as fake. Like they use the character to lure in men or women rights activists lol However, it gives hope and inspiration to the real women watching. I've felt in that position and the answer is to keep going, but be smart about it. Never give up hope or on your dreams. Don't depend on anyone but yourself to make your dreams come true. It's not a movie against men either, there's just good conversations and topics about not giving up and being strong by yourself. Your partner doesn't make you strong, but you can become stronger with the right one.
Too many damn flashbacks. Seen worst. Movie had its moments for sure. Just wish the story was tighter. Also a slow burn of a movie.
OMG the movie lived to its expectations that I had of it. You have to watch it.
It's definitely a slow paced my movie but it's filled with so much it's worth it. The twists and turns I loved it, I'd say it was a "Slow burn"
Had action which I enjoyed, but the story was just all over the damn place.
The whole movie was just as follow, be a hooker(literally), bang bang bang(shoot some people), be a hooker, bang bang bang, be a hooker, get bang bang bang. Then live your rest of your life as a free hooker end.
lots of action and story line. usually don't care for the back in time, but it worked well in this film. recommend for action.
Frenetic pace with a twisty story line. Double crosses, & triple crosses embedded in double tap KGB style hits. The cast is excellent and the action is non-stop. If you can maintain concentration throughout the distracting flashback/flashforward storytelling.
Action was well done overall. One scene was a little movie luck... but overall believable.
Must see!!!! Won't regret it
Really enjoyed it. I was afraid it might be just an Atomic Blonde knockoff, but the story was quite good. Enjoyed the use of flashbacks. Action was entertaining as well.
You will like it Extremely entertaining
It was intense and action packed. Got to see it for yourself. 😱
The amount of flashbacks were not necessary or at least not the way it was presented. Action could've been better and needed more of it.
Cool spy flick with all the twists you'd expect. Well, not like that but it has twists.
Surpringsly good! I came coz I have always loved action movie so to support female heroes is a must. But with the feminist act since last year, many female action figures were produced however; only a few was acceptable. (Red Sparrow was quite disappointing considering Jennifer was such a good actress, the plot was flat). Anyhow, this movie has me twisted. Twists within twists. The audience was quite lively. Lots of laughter during the "serious" scenes. Quite entertaining. Love the cast and of course, the costumes were on point! A plus for fashion!!!
besides the restaurant scene not that much action iy could've been alot better but
Very good movie keeps you on the edge of your seat lots of action some surprises at the end all in all awesome movie.
1st he gave us Nikita, then came Columbiana. then Lucy & now Anna...if you love Luc Besson's films you will immensely enjoy this one...
inconsistent with technological advances. best fight scene was on trailers
Boring, lacking real action, and loaded the espionage tale with too many flashbacks
This was a VERY good movie! I definitely recommend you go see it
It was SUBPAR at best. I am juts disappointed in this film truly, I had such high hopes and experiences, but I was failed. The movie jumped around in way to many scene. In the movie is about a 2hrs long a good 30mins was spent repeated scenes. There was only two hand to hand combat scenes the first you could see on the trailer then last was UTTERLY UNRealistic. Because the movie jumped around so much you barely understood what was happing until the very end.
empowering for women only. not men.
Fantastic film & severely underrated. If you are a fan of films like Atomic Blonde & John Wick, You'll love this film!
Honestly much better than I expected it to be! All the twists and turns throughout the movie kept me guessing, and thus the ending actually surprised me, which is more than I can say about most other movies I've seen. Only really negative I had was that the pacing was SUPER fast past, and included a lot of time jumps, so people could get thrown of the plot if they aren't used to movies like this...however minus that, I loved it and would definitely recommend! :D
Metacritic
Besson's film feels like a relic by most modern standards: It's a formulaic thriller from a director who invented this very specific formula, and just about all it's good for is introducing audiences to Sasha Luss, who carries the film with elegant strength and unleashes a satisfying fury whenever she's allowed to destroy or humiliate her oppressors.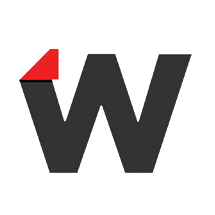 Anna was written and directed by Besson himself and it still feels like a misfired rehash of his greatest hits.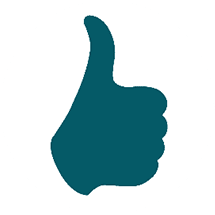 Peter Sobczynski
RogerEbert.com
The thrill is long gone in Anna, a lifeless and instantly forgettable spy flick whose lead, Sasha Luss, shows zero promise as a movie star.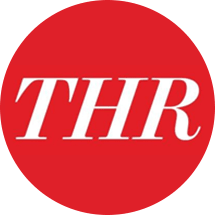 John DeFore
The Hollywood Reporter