Atom User Reviews for 47 Meters Down
POPULAR TAGS
#plottwist
#surprising
#suspenseful
#predictable
#fun
#clever
#epic
#original
#mustseebro
#slow
#violent
#great
#dumb
#boring
#cliché
#sad
#scary
#intense
#bmovie
#lol
Could of had potential. Slow movie for a suspense. Cheesy, almost a chickflick.
Awesome movie! Don't listen to the haters!!
Will certainly make you think twice about looking for sharks. Good movie, the ending is what disappointed me.
Too bad there was no ending
Movie was good, until the ending. Then at the final end, there was no clear information. No resolution. No closure.
Cool concept but terrible characters and not enough shark made me roll my eyes a few times during this one.
a scary situation that have more turns for the worst as the movie goes on, MUST SEE!
Needed more action and less talking
You could easily tell what was going to happen next in the movie. Was to predictable imo, the whole movie just seemed super unrealistic.
Bad ending, no so much horror in the movie
Fun Saturday Night movie. Nothing groundbreaking, but will definitely keep you interested. Perfect summer shark movie.
It could of been more action
Keeps you on the edge of your seat with a plot twist
The ending sucked. The sharks they didn't act like sharks seeing the shark defeats the purpose of sharks act today.
Definitely worth seeing it again
It just ended, no follow up, no added twist.
Pure garbage like every basic shark movie i would like a refund.
If you like sharks. you'll like the movie. If you hate sharks. you'll like this movie.
decent movie with sufficient soilage
Seemed very unrealistic, overly dramatic, and very predictable.
predictable, but well written
The movie was really suspenseful the whole way, got the creeps!
Too much high school gossip under water
I really like this movie but it was very similar to cage dive
You can tell Mandy Moore been out the game for awhile!
good movie but ending was disappointing
Metacritic
The ingeniously simple scenario concocted by director Roberts and his co-screenwriter Ernest Riera (they previously collaborated on the horror film The Other Side of the Door) provides the opportunity for genuine tension abetted by a series of jump scares that are no less effective for being predictable.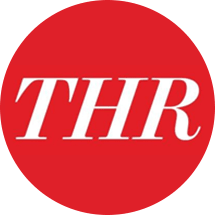 Frank Scheck
The Hollywood Reporter
There are a few occasionally effective scares along the way, but the cliched characters and downright idiotic motivations make 47 Meters Below sink before it even has the chance to swim.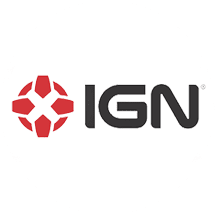 It's lean and mean, focused and direct, and the jolts are both effective and well earned